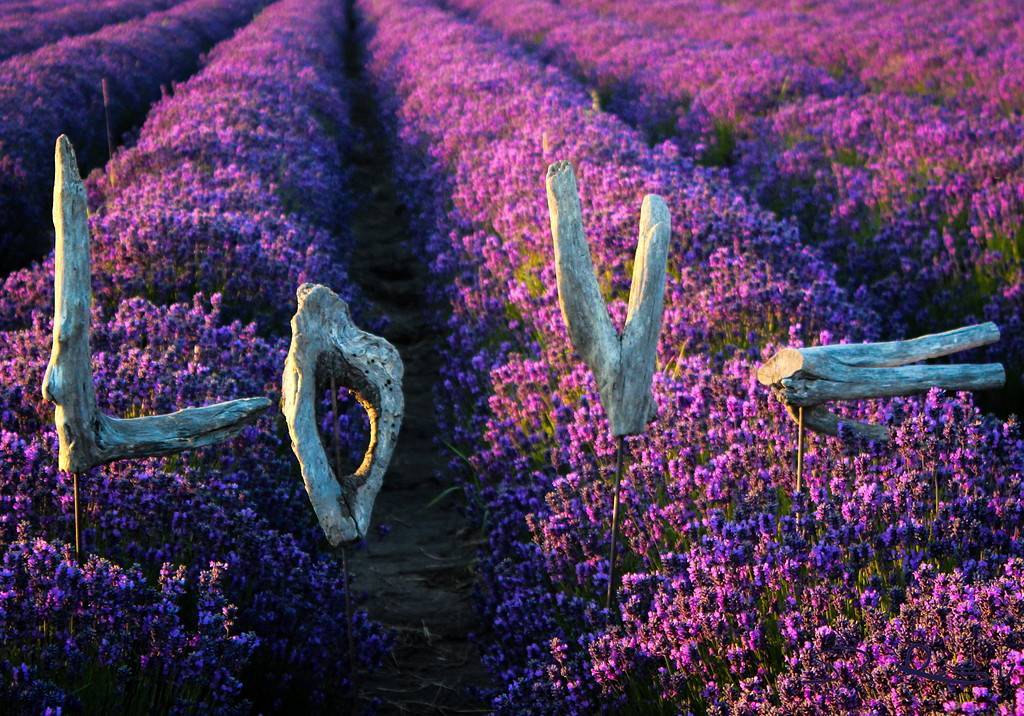 Western Sun Lavender, with a view of the Olympic Mountains and the Strait of Juan De Fuca, is on the wild west side of beautiful Whidbey Island in Washington state. The farm is within the <a href="http://www.nps.gov/ebla/home.htm" target="_blank">Ebey's Landing National Historical Reserve</a>, and maintains the farming culture of this special area. We have perfect growing conditions for lavender, only about 18 inches of rain a year due to the Olympic Rain Shadow, lots of wind, and plenty of sun. Come visit us during our summer blooming season.

The land it sits on has been farmed for over 100 years. Sarah Richards, the previous owner, bought the original 5 acres from the Darst family who had raised potatoes on the land for years. The soil is a rich sandy loam. Later she bought an additional 3.75 acres and has been planting more lavender.
In 2012 Lavender Wind expanded into Historic Coupeville at 15 Coveland Street, in a cute bungalow house that has been converted into a manufacturing facility and gift shop.
In 2021 the farm part of the operation was sold and is now operated as Western Sun Lavender. While we have pictures from the farm from the 20+ years we farmed it, the new owners are coming up with wonderful images of the farm today. Visit them at Western Sun Lavender.
We regret we cannot answer questions about if and when it will be open this summer, although the owners report they intend to open it to the public sometime in June.